AA Self Storage Facility
A North Carolina & Virginia Self Storage Facility
AA Self Storage offers everything you need and want in a self storage facility. Whether you need space for household storage, commercial storage, office storage, or recreational vehicle storage, our climate-controlled and gated self storage facilities in North Carolin and Virginia are available to rent.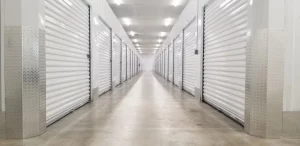 We have ten convenient locations throughout North Carolina and three near Lynchburg, Virginia, so no matter where you are, you never have to be too far from us—or from the things that mean the most to you.  
AA Self Storage Facility Locations
AA Self Storage facilities in North Carolina can be found in:
Butner

Henderson

Kerr Lake

Jacksonville

Leland

Oxford

Porters Neck

Greenville

Raleigh

Wilmington
You can also find AA Self Storage locations in the following Virginia cities:
South Hill

Farmville

Lynchburg 

Madison Heights
You may view our self storage facility locations and their corresponding address here. Each of our facilities is held to the same standard of quality. At AA Self Storage nothing is more important to us than the safety and security of both you and your possessions. That means each location is well-lit, equipped for 24/7 security monitoring, and climate controlled. 
The "Climate Control Specialists"
We pride ourselves on our reputation as experts in climate control. Extreme cold or heat and humidity can cause damage to your items—a costly and heartbreaking scenario. Rest easy knowing your valuables are protected from the weather in our self storage facility. Our climate-controlled storage units are kept at optimal temperatures to protect your belongings from being damaged by temperature and humidity changes. 
24-Hour Video Surveillance 
Weather isn't the only threat that AA Self Storage is prepared to face. Our safety measures are designed to keep your items protected from theft and vandalism. Those precautions include our 24 hours a day, 7 days a week surveillance, and careful maintenance of the grounds to ensure that our spaces are clean and well-lit throughout. In addition, all AA Self Storage Facilities are gated and you'll use a designated security code to enter the facility. 
Billing Options
Self storage is supposed to give you less to worry about, not more. To keep it that way, we offer several billing options, including autopay and pay-by-phone. To pay online, you may click on the Payments & Reservations button on our home page and select the location of your storage facility. 
Portable Storage Options
For even more flexibility, AA Storage Facility offers portable storage options. These portable units can be kept anywhere: at your home for on-site added storage, at your business for extra stock and inventory, or at one of our facilities. 
In addition to all of these benefits, AA Self Storage proudly offers:
Professional Management Staff

Gated Entry with Security Code for Tenants

Standard Storage

24-Hour Video Surveillance

Low Monthly Rates

Discounts for Long Term Prepayments

Insurance Information Available for Your Belongings

Locks, Boxes & Packing Materials

Boat and Vehicle Storage
What Are the Benefits of a Self Storage Facility 
A self storage facility is more than just a place to keep everything you aren't using at the moment: AA Self Storage proudly offers multi-purpose storage units that make your day-to-day life—and those big moments in life—easier.
Clean Out Your Home
If your stuff has overrun your space, but you don't have the option to downsize your clutter or upsize your home, a self storage facility provides a home-away-from-home for excess belongings, such as holiday decorations and family keepsakes, that you don't want to part with but don't have room for in your house. 
Peace of Mind
Whether it's the additional protection from theft, or the climate control technology, a self storage facility can protect your items from potentially devastating damage. There's no need to worry about your belongings being damaged by inclement weather or moisture from humidity. 
Seasonal Storage
You probably don't need your garden equipment on hand in the dead of winter, or those down jackets and parkas in the summer months. To make room for what you do need, a self storage facility gives you somewhere to keep all of those things that are so vital for only some of the year. Say hello to a clutter-free living space! Whether you are living in an apartment or a house, there's no need to have seasonal items taking up space when they are not being used. Seasonal storage is something that everyone can benefit from. 
A Small Business Warehouse 
AA Self Storage offers secure, reliable self storage solutions for small businesses that need to store paperwork, equipment, and other materials that are essential to the success of their business. Many lawyers and accountants are required to keep paper copies of files on hand for years after the transaction date. However, it's inconvenient to keep such files in your office. To free up space in your office, you can store important documents in a storage facility that has 24/7 video surveillance. Not only will this free up room in your office, but can rest easy knowing that your files are safe and secure.
Boat and RV Storage
A self storage facility is the perfect place to store boats, RVs, and other recreational vehicles. Not only is it a secure option, with access controlled by an automated gate system and 24/7 surveillance cameras, but it's also convenient. Unlike traditional garages or sheds, AA Self Storage offers flexible rental agreements so you can store your recreational vehicle with peace of mind, knowing it's protected from the weather and accessible whenever you need it.
To rent a unit at one of our self storage facilities or to rent a portable storage container, we encourage you to reach out to us today. To speak with a storage specialist at a specific AA Self Storage location, visit that location's contact page. You can find a clickable link to all location pages on our contact page. We look forward to speaking with you!